Sugarbelly
and Other Tales My Father Told Me
Written and performed by Guy Davis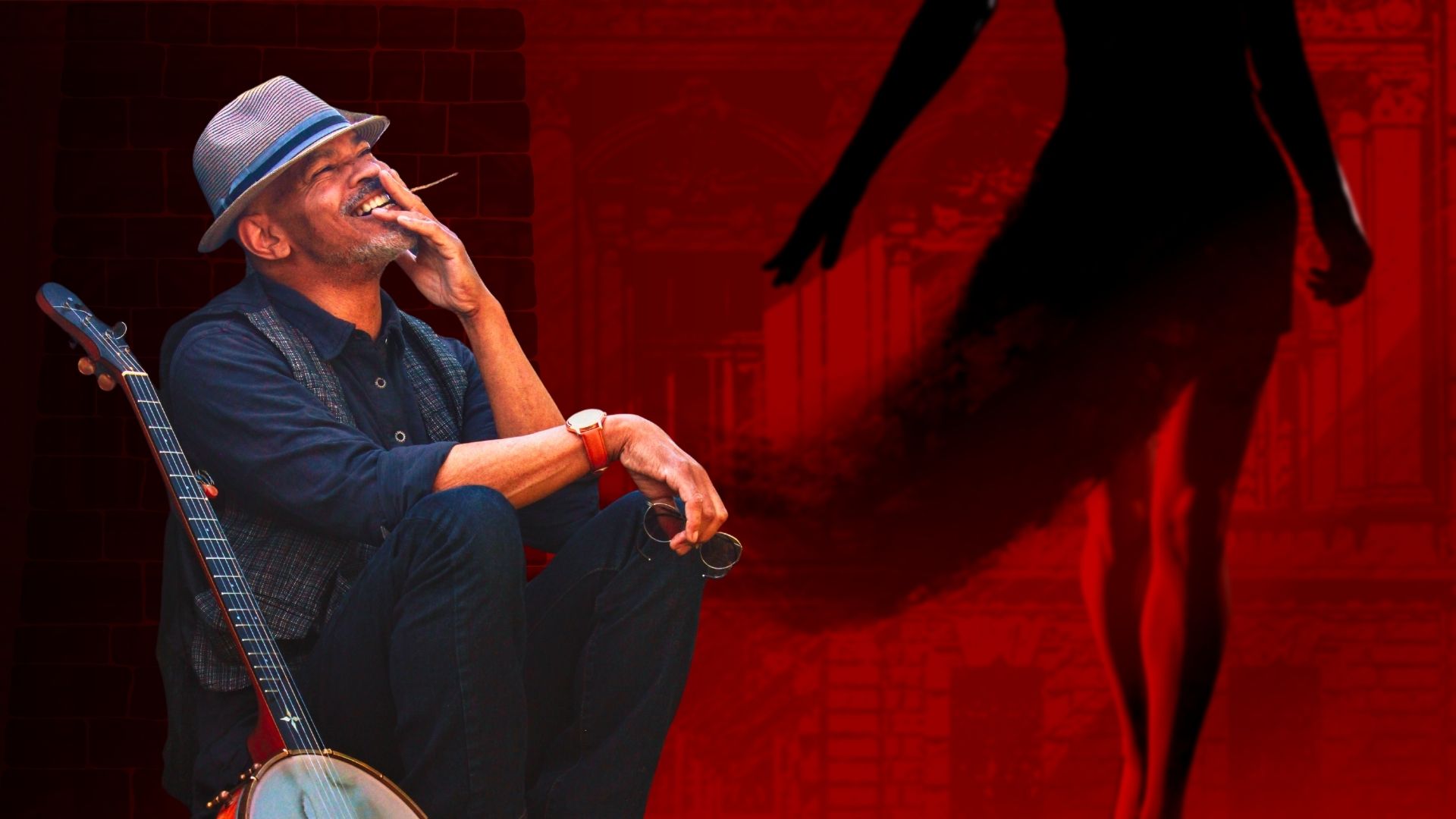 Having captivated Crossroads audiences with his last tour-de-force, The Adventures of Fishy Waters, acclaimed blues musician and Grammy nominee Guy Davis returns with an all-new show called Sugarbelly and Other Tales My Father Told Me. Part tall tale, part medicine show, part mystery. Witness a bygone way of life breathing again, resurrected by field hollers and songs. Performed in Guy's inimitable style, Sugarbelly promises to be a unique and deeply satisfying evening of theatre.
---
Add performances from both Sugarbelly and Freedom Rider to your cart and receive 30% off both Crossroads Theatre Company shows! *This deal excludes 11:00 AM and 11:30 AM performances.
Click here to access Sugarbelly and Other Tales My Father Told Me!
Click here to access Freedom Rider!
Sugarbelly and Other Tales My Father Told Me
"I am a singer of songs, and a teller of tales. There is no tale so tall, that I cannot tell it, nor song so sweet that I cannot sing it. I've heard many stories over the years, but none of them has haunted me as much as this tale about the murder of a young woman they called Sugarbelly."
Jun 15, 2022 - Jun 26, 2022
$20-$55
Arthur Laurents Theater Theater • NBPAC
BUY TICKETS
GROUP SALES
Policies, programs, artists, dates, times, and prices are subject to change without notice. Additional fees may apply. All sales are final, there are no refunds unless the event is cancelled. Refunds are only made to the original purchaser.

Plan ahead. Booking your tickets in advance offers the best seats and prices. So don't hesitate, seating is limited and tickets go fast. Book your tickets today!
Questions? Please call Box Office 732-545-8100 or send us an email .