News & Updates
Tributes to Dr. Cheryl A. Wall
Crossroads Theatre Company April 07, 2020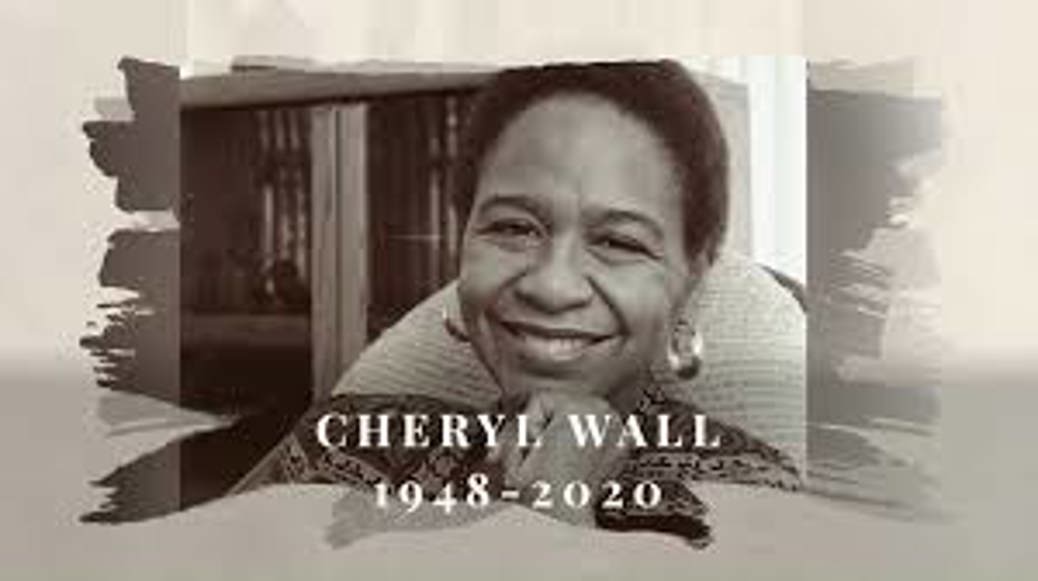 Anthony P. Carter, President - Board of Trustees, Crossroads Theatre Company
Before Crossroads forged its stellar history into the hearts and souls of many, before Crossroads became known for its enduring contributions to Black theatre and America's cultural landscape, and before Crossroads was the recipient of a Tony ® Award for Best Regional Theatre, Dr. Cheryl A. Wall was at the helm as the first President of Crossroads Theatre Company's Board of Trustees.
Dr. Wall believed in Crossroads from the start and the importance of its voice to tell stories of the African Diaspora. She helped us to thrive on our journey and took pride in how time made us better and better. Dr. Wall was on the Rutgers Board of Governors and a Zora Neale Hurston Professor. The quote below defines her vision and passion during her tenure at Crossroads. "No matter how far a person can go, the horizon is still way beyond you." - Zora Neale Hurston
We will sorely miss Dr. Wall. On behalf of the Board of Trustees and staff, we thank Dr. Wall for the starring role she played in the story of Crossroads Theatre Company.
---
Ricardo Khan, Co-Founder
When there was nothing of Crossroads but an idea and glimmer Lee and I had, there was Cheryl. She was our first Board President at a time when there was no prestige in taking on something quite like a new theatre, let alone a new black theatre. Just a lot of work. And yet, I have no memories of Cheryl Wall without grace and a smile. She was that type of person to us, that type of supporter, of the arts, of literature and heritage, of women, education, new ideas, of Lee and I. Warrior, drum major, a brilliant mind and a beautiful soul. Missing you terribly, Cheryl. Tell Zora and Toni we said "hi"
---
Lee Kenneth Richardson, Co-Founder
I am deeply saddened by the passing of our esteemed friend and colleague, Dr. Cheryl Wall. I first met Cheryl as one of the earliest patrons of Crossroads in the late 70s. Her support of my and Rick's vision to bring professional black theater to the central Jersey region was unwavering. She helped to anchor the company in the academic, business and economic infrastructure during the early days of the revitalization of New Brunswick. Cheryl became the young company's first board president and I daresay without her tenacious leadership the company may well have floundered as we navigated the waters shifting from reliance on the initial CETA grants to stability as a 501c3 organization. Cheryl was a visionary who had the foresight to imagine back then, a company like the one that presently resides in the New Brunswick Culture Center. Thank you, Cheryl, for believing in two young artists who had a dream to bring quality theater to the region. You are the epitome of a patron of the arts.
Recent Posts
#ThinkTheatre
Theatre is mind expanding. It's a safe way to visit dangerous places.
---