News & Updates
The Unstoppable Rise of Divinity Roxx
March 06, 2023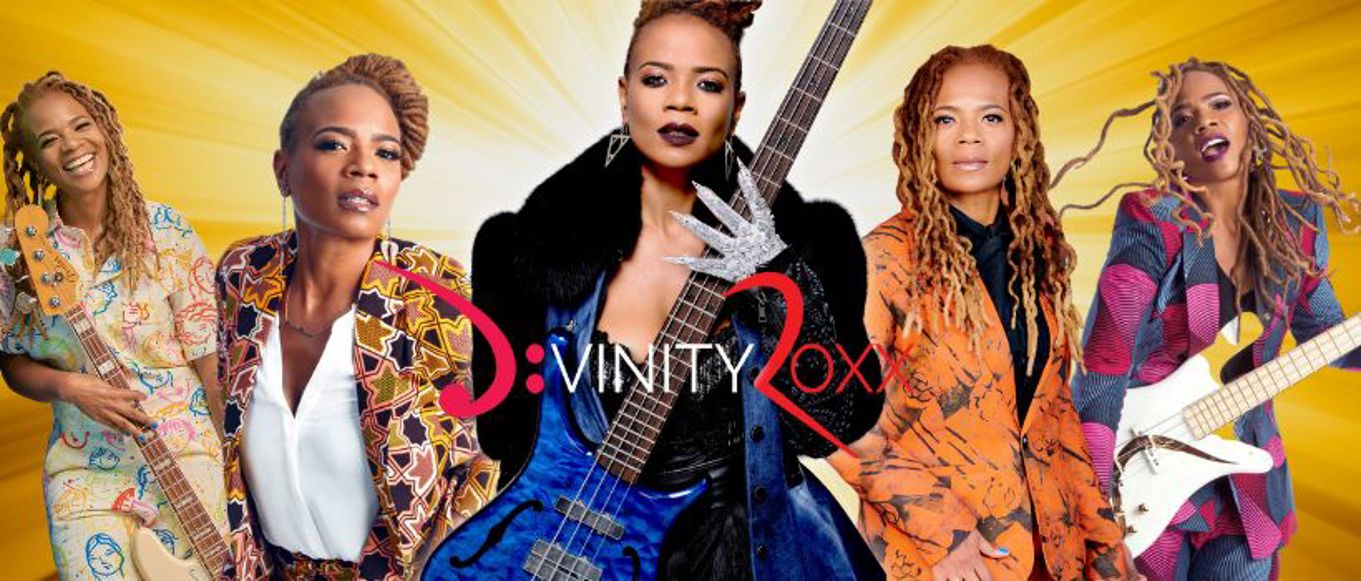 Divinity Roxx is a musician, composer, and author who has made waves in the music industry. As a former musical director for Beyoncé, she has worked with some of the biggest names in the business, and has earned Grammy nominations for her own solo work. However, it is not just her impressive resume that sets her apart, but her unique and powerful voice that inspires audiences around the world.
Born and raised in Georgia, Roxx grew up surrounded by music. She started playing the bass guitar at the age of 20, and by the time she was in her early 20s, she was already a touring musician, playing with artists like Victor Wooten and Bootsy Collins. However, it was her collaboration with Beyoncé that brought her to the forefront of the music industry, and she quickly became one of the most sought-after bassists in the business.
Despite her success, Roxx has never lost touch with her roots, and has always been committed to using her music as a tool for social change. In addition to her work as a musician, she is also an author and motivational speaker, using her platform to inspire and empower others. Through her music and her words, Roxx encourages people to embrace their individuality, to find their own voices, and to create positive change in the world.
In recent years, Roxx has expanded her creative pursuits to include theatre, with her electrifying new play that explores her own coming-of-age story. Through a mix of spoken word and music, she shares her personal journey, from her childhood in a small Georgia town to her rise to fame in the music industry. The play celebrates the power of self-expression and the human spirit, and has been hailed as a must-see event by audiences and critics alike.
Divinity Roxx is a true inspiration, a musician who has used her talent to not only achieve success but to make a difference in the world. Through her music, her words, and her commitment to social justice, she continues to inspire audiences around the world, proving that the power of music knows no bounds.
---
You can see Divinity Roxx at New Brunswick Performing Arts Center on May 24 - June 4, 2023 in her world premiere play Starchild: The Ballad Of Debbie Walker written and performed by Divinity Roxx.
Recent Posts
#ThinkTheatre
Theatre is explosive. There's no energy like the energy you get when you mix live performers with a live audience.
---