News & Updates
Thank You For Attending 2021 Fall Season
Ricardo Khan October 19, 2021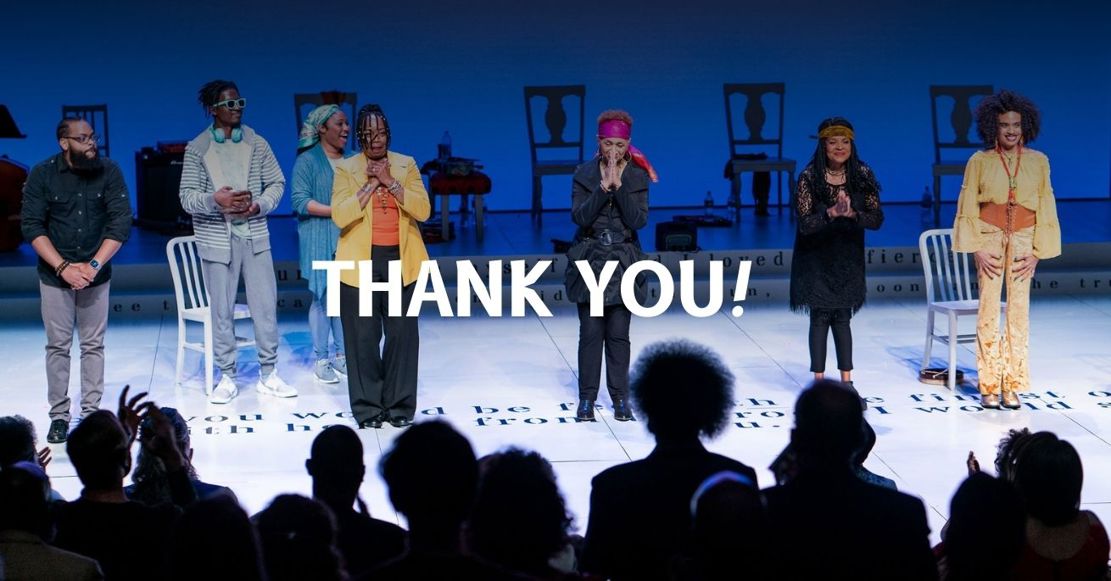 Photo: Austin Donohue
True to our guiding mission and purpose and an everlasting love for you all, our theatre set out this year, as soon as we possibly could, to make a difference, to bring art and light into all of our lives again, to celebrate joy again, and above all, to come together again- In this place we call the Crossroads.
I want to thank you on behalf of our entire organization for allowing us to be a part of your lives. I want to thank you for your support. I know it's tough dealing with such an array of challenges that sometimes makes just getting through the day seem so overwhelming. But through it all, you came out for us for our season's opening. And to those of you who couldn't make it, we understand and we have faith that we will be seeing you too again very soon!
This year, you, our donors and contributors, our artists and co-dreamers not only kept us alive, but helped Crossroads rise, grow, evolve and press onward boldly, safely, and with pride and confidence as we launched our 43rd season. For the first time ever, the entire New Brunswick Performing Arts Center was transformed for us into a place "of us", into what we now call: CROSSROADS FESTIVAL THEATRE; with Sweet Honey in the Rock® in the world premiere of "When Day Comes", Daniel Koa Beaty in "Emergency", our innovative Family Saturday Music artists Divinity Roxx, Fyütch, and Brown Rice Family, and a host of talented local artists young and older, all performing simultaneously and throughout the Festival. So much energy. So much love!
This is just a beginning, folks. And we can't wait to see you next time, in 2022, when Crossroads will once again be presenting original and classic plays, musicals and world class artists, all in one vibrant, exciting, celebratory Spring festival for the people, all people.
Until then, our greatest appreciation for all that you are and all that you do for us. Truly!
For the Crossroads Theatre Company,
Ricardo Khan
Co-Founder and Artistic Director
Recent Posts
#ThinkTheatre
Theatre is explosive. There's no energy like the energy you get when you mix live performers with a live audience.
---