News & Updates
Giving Thanks For 43 Years!
November 23, 2021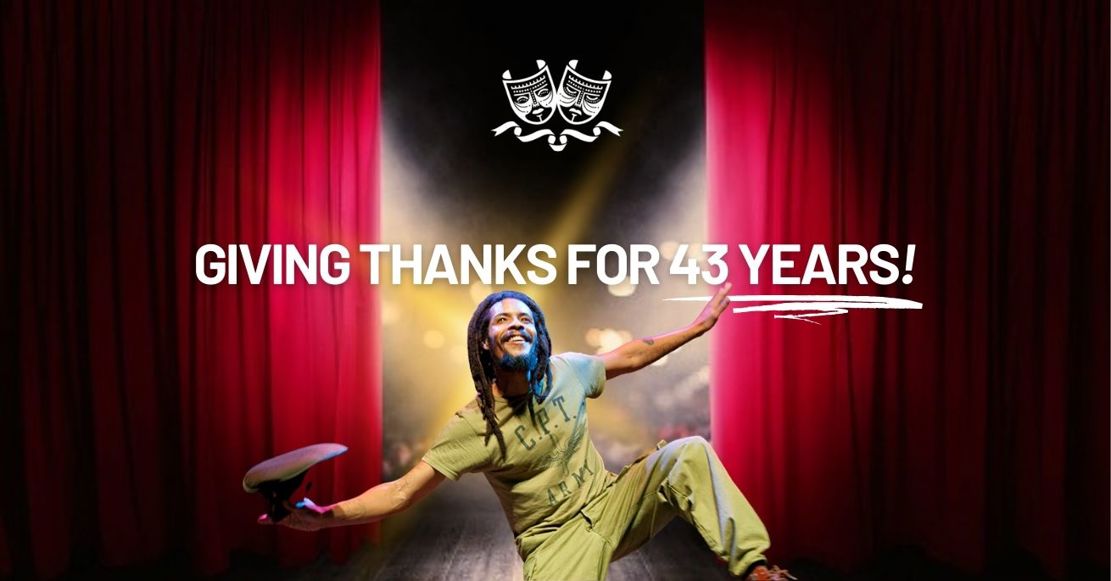 To Our Supporters,
Friends, as we approach the end of 2021 and soon, the beginning of another year, Ricardo Khan and I take pride in writing to you today, thankful for all that you have meant to our beloved Crossroads Theatre Company. I am honored to have been recently appointed its Board President. And I am at once thrilled and committed to giving Crossroads the very best of who I am so that this extraordinary institution can continue to thrive and its brave and talented artists can continue to dream their greatest dreams.
At the same time, we have all seen what the pandemic has done to our world in the last couple years and sadly, continues to do. We have lost friends, colleagues and loved ones. We have lost time. But with tremendous courage and an unwavering faith, we continue to believe that we can and will come out of this stronger.
Crossroads, like every other theatre in America, was forced to shut down in March, 2020 with no clear sense of when we would ever be able to return. But this past September, guess what? We did. We finally did!
Our inaugural "Crossroads Festival Theatre" ran live with stringent Covid requirements for the safety of our audiences, during September and October at our fabulous new home, the New Brunswick Performing Arts Center. We featured two amazing productions- one starring the internationally acclaimed Sweet Honey in the Rock, and in the other, the extraordinary Daniel Koa Beaty! We hosted community readings nightly to support our local artists, and an exciting Family Music series presented every Saturday morning for free to children and families during the Festival.
The bright lights have returned to our stages this year, and our theatre is alive again, magnificently! And whether you were there in person or cheering us on from afar, you were there with us. Trust me, we felt you. After all, we're family and always have been the Crossroads Family.
So from the entire Board and Staff of the Crossroads Theatre Company, first, we say "Thank You... to you from the bottom of our hearts."
But now, an important message about Crossroads in this time of Thanksgiving:
As a non-profit, you know Crossroads relies heavily and sincerely on your contributions in order to survive. True, one can always find a way to get by. Our goal however, as it has been for 43 years, is to reach for the sky, to make a real difference in the world through our work, our plays and music, our culture and our stories, and to create boldly and share honestly with the very best of who we are.
That said, we are asking you to think of helping Crossroads in these most beautiful final months of the year, months that regardless of your faith or belief, nationality or religion, are ultimately about the celebration of all humanity, right?
Your generosity will help Crossroads stay vibrant and thriving. It is all tax-deductible, and however large or small your gift is, it will be so very much appreciated and will surely be put to an outstanding and meaningful cause.
Again, we thank you for hanging in there with us during these tough times, and we wish you and yours a wonderful holiday season. We can't wait to see you in the new year for our spring Festival of amazing theatre, music and storytelling!

---

Recent Posts
#ThinkTheatre
Theatre is timeless. The pleasure we get from offering and receiving stories is wired into our DNA.
---