News & Updates
FLY - Winner of NAACP Image Award
Marshall Jones, III February 27, 2018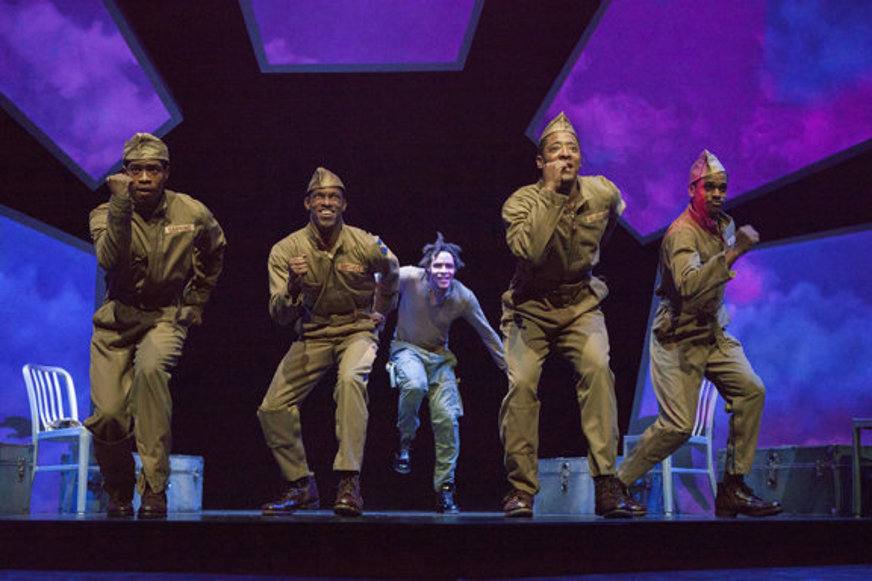 We're pleased to announce that the Pasadena Playhouse & Crossroads Theatre Company production of FLY by our own Ricardo Khan & Trey Ellis won the LA NAACP Image Award last night for Best Production.
This has been over 10 years in the making where the show first premiered as a one-hour school production presented by the Lincoln Center Institute for Education (now called Lincoln Center Education). It was clear that the school-based showing captured the enduring spirit of some very brave young men who answered the call to fight for a nation as the famed Tuskegee Airmen. Rick and Trey were inspired to expand the hour play into a full production for our audience at Crossroads. We then presented a reading of the full-length at the Genesis Festival in spring of 2008. In October 2009 we produced the fully-realized production and the first line of the NY Times raved: "Fly blew me away."
Since then Rick has restaged the show in major theaters through the nation (including this month at Alabama Shakespeare Festival which is only a short drive from Tuskegee). A memorable, seminal moment came in the Fall of 2012 when the show was presented at the historic Fords Theater in Washington DC. Dozens of living airmen were flown in from all around the country to witness their lives and adventures unfold in front of their 90-year eyes. Experiencing that show in the building where president Lincoln was assassinated still sends chills down my spine.
Then, Rick engineered a wonderful partnership with the Pasadena Playhouse, New Victory Theater, and Crossroads. Three entities with 3 distinct missions found common ground to revive this wonderful play. As you all know, our showing at Crossroads in 2016 was virtually a sell out!
Thank you, Ricardo, Trey, Hope, Sheldon and all of the wonderfully gifted designers and actors who've offered their talents over the years. We are greatly appreciative.
Up Next at Crossroads
Recent Posts
#ThinkTheatre
Theatre is explosive. There's no energy like the energy you get when you mix live performers with a live audience.
---