News & Updates
Enough.
Anthony P. Carter May 31, 2020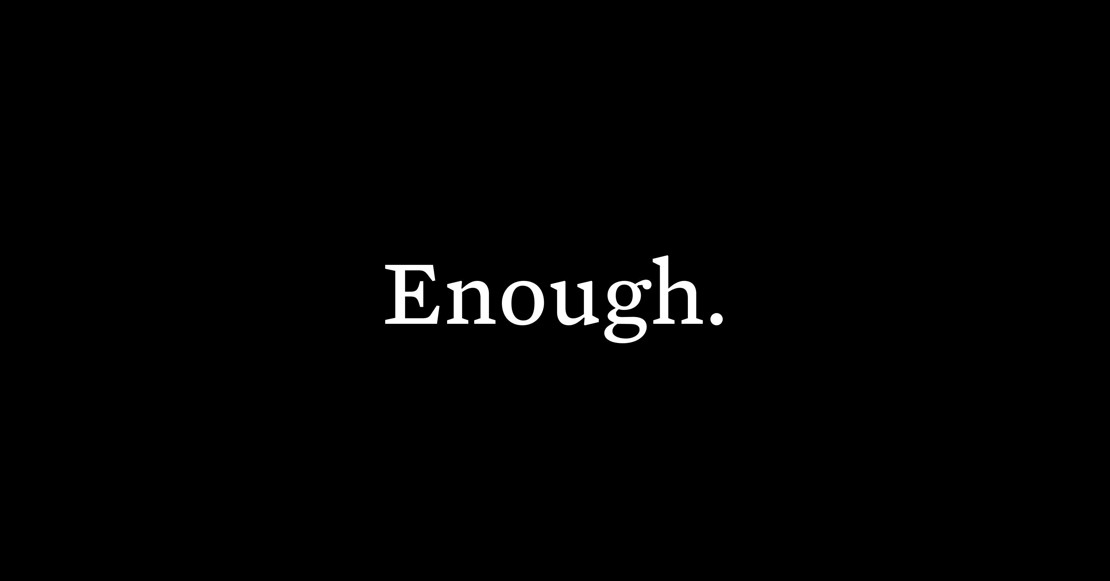 A MESSAGE FROM THE PRESIDENT OF CROSSROADS THEATRE COMPANY BOARD OF TRUSTEES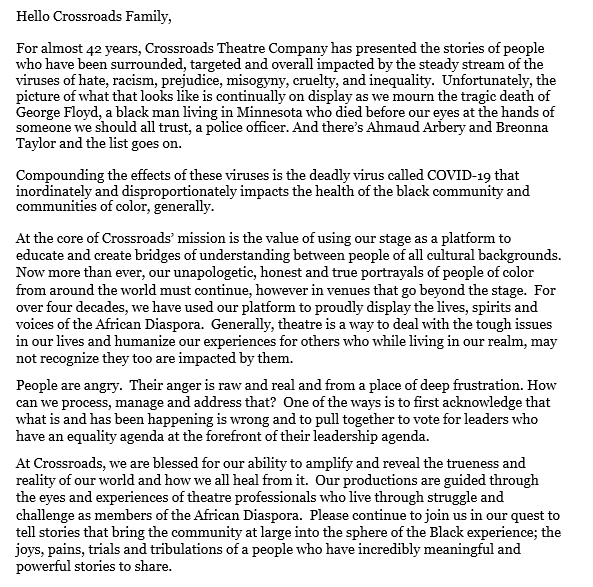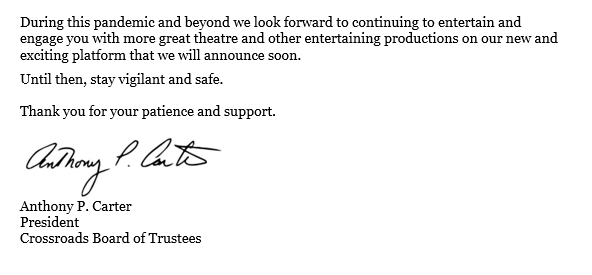 Recent Posts
#ThinkTheatre
Theatre is a mirror, a sharp reflection of society..
Theatre often portrays the real-life day to day struggles that we often face. Its gives us the opportunity to help solve our issues by using the stage as a vessel to help play out the scenarios that may occur based on the decisions we make.
---