News & Updates
Crossroads Theatre Company: Stages of Change
Anthony P. Carter June 10, 2020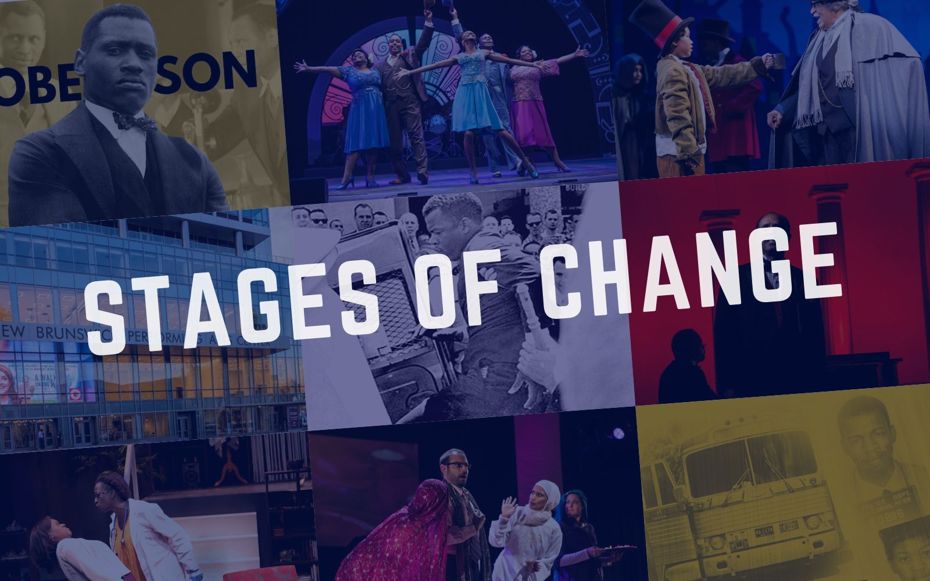 Over four decades ago, two young black men were on a mission with a vision to create a sacred space where the voices of the African Diaspora would come to light and to life for all to learn from, enjoy and be motivated by. Over the many seasons of its existence, Crossroads Theatre Company has been telling the stories of a proud people using its stage to show the joy, pain, laughter, trials and tribulations of black people. As America and our world has evolved, Crossroads has amplified Stages of Change through its productions. Our commitment is to continue the work that encourages conversations around race, social justice and be a beacon in the community.
Join us as members and supporters in Crossroads Stages of Change.
CROSSROADS IN THE NEWS
How black theater lifts voices, sparks change
ASBURY PARK PRESS - USA Today
Anger. Sadness. Bitterness. Outrage. Agitation.
Leaders of Crossroads, the historic black theater in New Brunswick, are experiencing all of those emotions in the wake of the death of George Floyd in the hands of police.
Read More
---
"Black Women and the Ballot"
New Jersey Stage
Crossroads Theatre Company is partnering with the American Slavery Project (ASP) and a consortium of theatre companies and theatre allies to present Black Women and the Ballot, three plays that for the first time...
Read More
---
Crossroads Theatre Company aims to address and heal racial issues through the arts
News12 New Jersey
In the wake of protests over the death of George Floyd, a New Jersey theater company believes it can play a role in addressing and healing racial issues through the arts...
Read More
---
The Passion of Lee Kenneth Richardson
American Theatre
Lee Kenneth Richardson has been called back.
I am sure that in the coming days, folks will write about this wonderful human of the American theatre, and the large body of work he created through his direction, and how that art contributed...
Read More
---

Recent Posts
#ThinkTheatre
Theatre is reflective. Watching life on stage can influence how we see (and react to) life in the streets.
---