News & Updates
Crossroads Theatre Company is pleased to present a new blog series by Rev. Dr. Dante Quick
January 10, 2022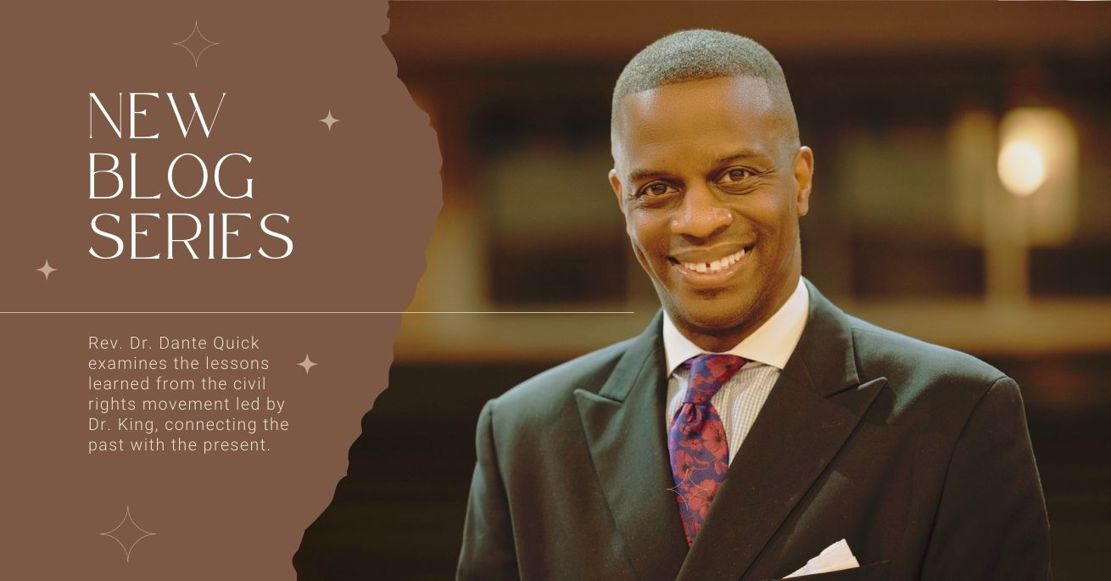 Connecting The Past To The Present
Beginning on Thursday, January 13, 2022, In commemoration of the Rev Dr Martin Luther King Jr holiday, Crossroads offers a series of reflections from the Rev. Dr. Danté Quick.
Crossroads Theatre Company is pleased to present a blog series by Rev. Dr. Danté Quick leading to the commemoration of Rev. Dr. Martin Luther King, Jr. Day. The series will examine the history of civil rights in the United States, with a parallel goal of delving deeper into the lessons learned from the civil rights movement led by Dr. King, connecting the past with the present.
About Rev. Dr. Danté Quick
Rev. Danté R. Quick, Ph.D., senior pastor of First Baptist Church of Lincoln Gardens, Somerset, New Jersey is a popular lecturer and writer. He is well known for his research and expertise in Philosophical and Systematic Theology with a focus on African American Studies. His work is considered an important resource for religious educators.
---
Recent Posts
#ThinkTheatre
Theatre is explosive. There's no energy like the energy you get when you mix live performers with a live audience.
---