News & Updates
André auditioning Andrés
Marshall Jones, III January 20, 2018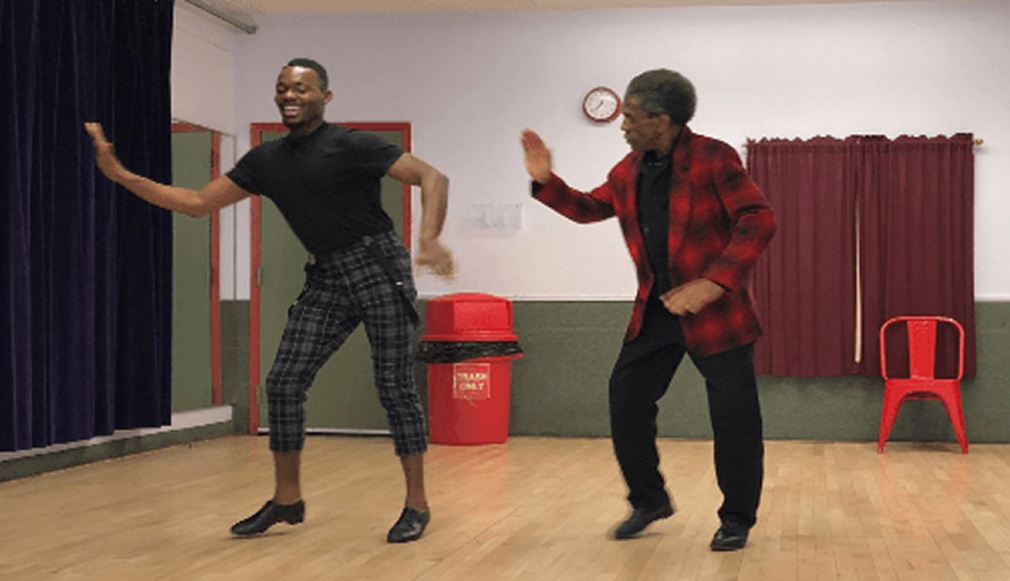 He sat on the table, red blazer with black square checkers blazing. Commanding presence with salt & pepper hair impeccably combed. The fresh scent of his cologne wafts the air. He greeted each eager male performer with grace and dignity while providing them his undivided attention during their 5-minute try-out.
"Mr. DeShields, sir, it's an honor to audition for you." That pretty much summed up every person auditioning at the Ripley Grier Studio midtown on Eighth Avenue. In fact, one bold gentlemen peeked his head through the door and said he left his MacBook Pro charger in the studio other day can he look to see if it's there. Well, it wasn't but he quickly gravitated towards Mr. DeShields. "My mother just adores you. She would die if she knew I was with you. Can I have an autograph?"
In the early 70's, André scintillated Broadway audiences as the Wiz in The Wiz. Then a short time later Mr. DeShields along with Nell Carter, Ken Page, Armelia McQueen, and Charlaine Woodward captured the essence of Thomas 'Fats' Waller in the smash hit Ain't Misbehavin' as they formed a remarkable ensemble.
Now, André returns continues his love affair with the show by directing the upcoming production produced by the Tony Award-winning® Crossroads Theatre Company and the NJ Performing Arts Center. After spending the morning auditioning, André selected Borris York who was the last 'André' standing. Borris recalls, "I felt immensely joyful. I always knew I would play this role when the time was right, so when I received the phone call from my manager telling me the great news I felt incredibly grateful that the universe decided the time was now."
Borris further states: "André is truly a living legend and personal hero of mine. My goal was to honor his legacy by being as prepared and authentic as I could be. It was an experience I'll never forget."
Ain't Misbehavin' has special meaning to me as it was the first Broadway show my father took me (and my brother) to. That was nearly 40 years ago while I was in high school but I remember the experience like yesterday. The Jones men in about the 10 th row orchestra singing along with the cast on "Fat and Greasy," laughing hysterically with "Your Feets Too Big," and of course wiping tears as we absorbed the hauntingly beautiful ballad "Black & Blue."
Crossroads first produced Ain't Misbehavin' under the direction of original cast member André DeShields in 2011. The NY Times proclaimed: "Andre De Shields has delivered a surefire audience pleaser. [His] affection for the show is apparent in his direction which builds contagious energy and takes advantage of multiple comic opportunities. The group numbers are among the show's best … working together, these five cast members make a solid team."
How have rehearsals been going for this reincarnation? Borris reveals, "n the beginning I felt a little overwhelmed by the amount of material there is to learn. But my fellow colleagues have been incredibly helpful and supportive along the way. It has been a wonderful rehearsal experience and having André as our leader has made the process for me feel both educationally and creatively freeing.
So … we're bringing it back to NJPAC in their intimate 500-seat Victory Theater.
GET YOUR TICKETS NOW - only six performances from February 1 to 4.
Recent Posts
#ThinkTheatre
Theatre is connective. It reminds us that being human is beyond culture and time.
---