News & Updates
BWW Interview: Marshall Jones III and Crossroads Theatre Company
Marina Kennedy September 26, 2016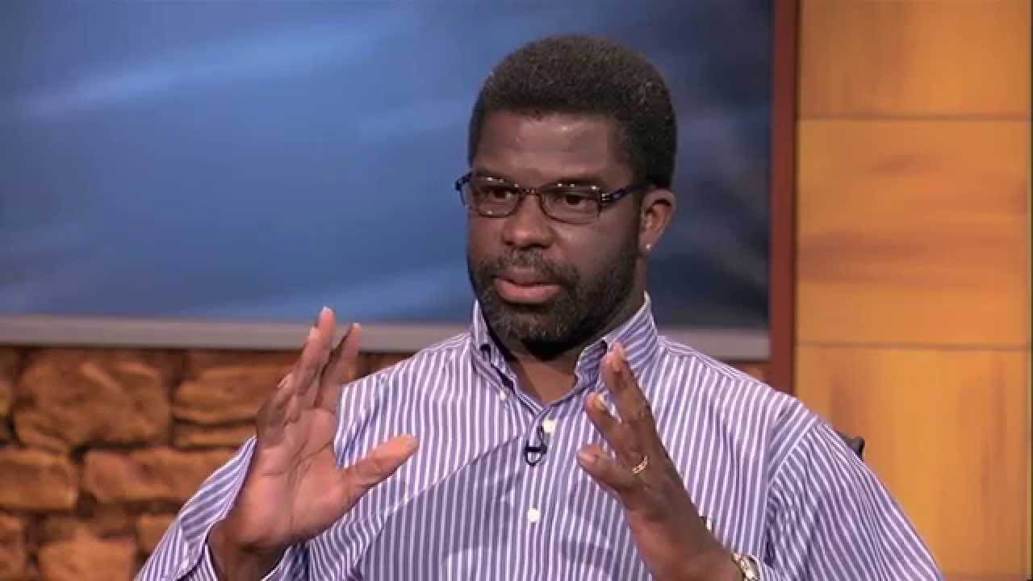 Crossroads Theatre Company, the highly acclaimed regional theatre that celebrates the African American experience, opens their season with Single Black Female by Lisa Thompson. Directed by Shirley Jo Finney, the show will run from October 6th to October 23rd. It consists of rapid-fire comic vignettes that explore the lives of 30-something middle-class African American women in urban America as they search for love, clothes and dignity. Broadwayworld.com had the opportunity to interview Marshall Jones III, Producing Artistic Director of Crossroads about the theatre, the upcoming season, and Single Black Female.
Marshall Jones III has been the Producing Artistic Director of Crossroads Theatre Companysince 2010. He is currently an Associate Professor of Theater Arts at the Mason Gross School of the Arts at Rutgers University. He has over 25 years of experience in a wide variety of key executive positions at some of New York City's most reputable institutions including the world-famous Apollo Theater (General Manager), the world's most famous arena-Madison Square Garden (Company Manager), the historic landmark Radio City Music Hall (Producer), and "Disney" On Broadway's The Lion King. Marshall made his Crossroads' directorial debut in the spring of 2013 with Walter Mosley's one-act White Lilies. He later directed the world premiere of Mr. Mosley's new play Lift, which later opened Off-Broadway. In 2015, he directed Nikkole Salter's Repairing a Nation, which later was recorded for broadcast on WNET. Marshall earned a BA in Theater Arts from Rutgers University and an MA in Arts Management from New York University. Marshall is the Vice President of the Theater Communication Group (TCG). He is a former Commissioner of the NJ Broadcasting Authority (NJN).
Jones told us a little bit about his role at Crossroads Theatre Company. In addition to selecting the season and the shows that he directs, there have been some exciting staffing changes. "I'm thrilled to have Shirley Jo Finney to direct Single Black Female. She directed at Crossroad's in the '90s and it's great to have her back. She was the playwright's choice."
We found it interesting that Crossroads Theatre Company ties its shows together with a common theme. Jones said, "Last year featured 'Everyday Heroes' and had successful productions that included Fly. This year's theme is 'A Woman's Gift' and Single Black Female is an ideal opener."
We ask Jones what he feels has influenced the success of Crossroads Theatre Company. He said it was a combination of factors that include the board under the direction of Anthony Carter and the shows that really resonate with the community. He further commented, "There's a little bit of techno fatigue with fast paced internet. Live theatre allows people to take time out and relax."
Jones is proud of the vibrant community of artists that contribute to Crossroads and he commented about the distinctive environment. "I think that coming to work in an environment where the leadership looks like them and has a shared ancestry, has great value. The artists have a safe place where they can create and there's an authenticity that's part of our community." He also stated, "I take my hat off to the founders who wanted to make the theatre absolutely inclusive."
Jones feels that Single Black Female will appeal to a vast audience. "It's funny, but with pathos. What's pleasing is that the playwright, Lisa B. Thompson was inspired by George Wolfe 's "Color Museum." She uses humor and satire to make a point. The show depicts incredibly intelligent women. It's not a pity party. It has sass, attitude, and a focus on shared humanity. Single Black Female celebrates their evolution of becoming women. The beauty of the show that is it's not just about women of color. All women will relate to this show."
We asked Marshall Jones III if there was anything else he wanted our readers to know. "Go once and become a subscriber."
Recent Posts
#ThinkTheatre
Theater is sensual. Everyone in the room is breathing the same air. If the person beside you is laughing or crying, you see it; you hear it; you feel it.
---