Genesis Festival '23
of New Voices and New Plays
PLAY | NEW WORKS | ORIGINAL
New Works From Amazing Artists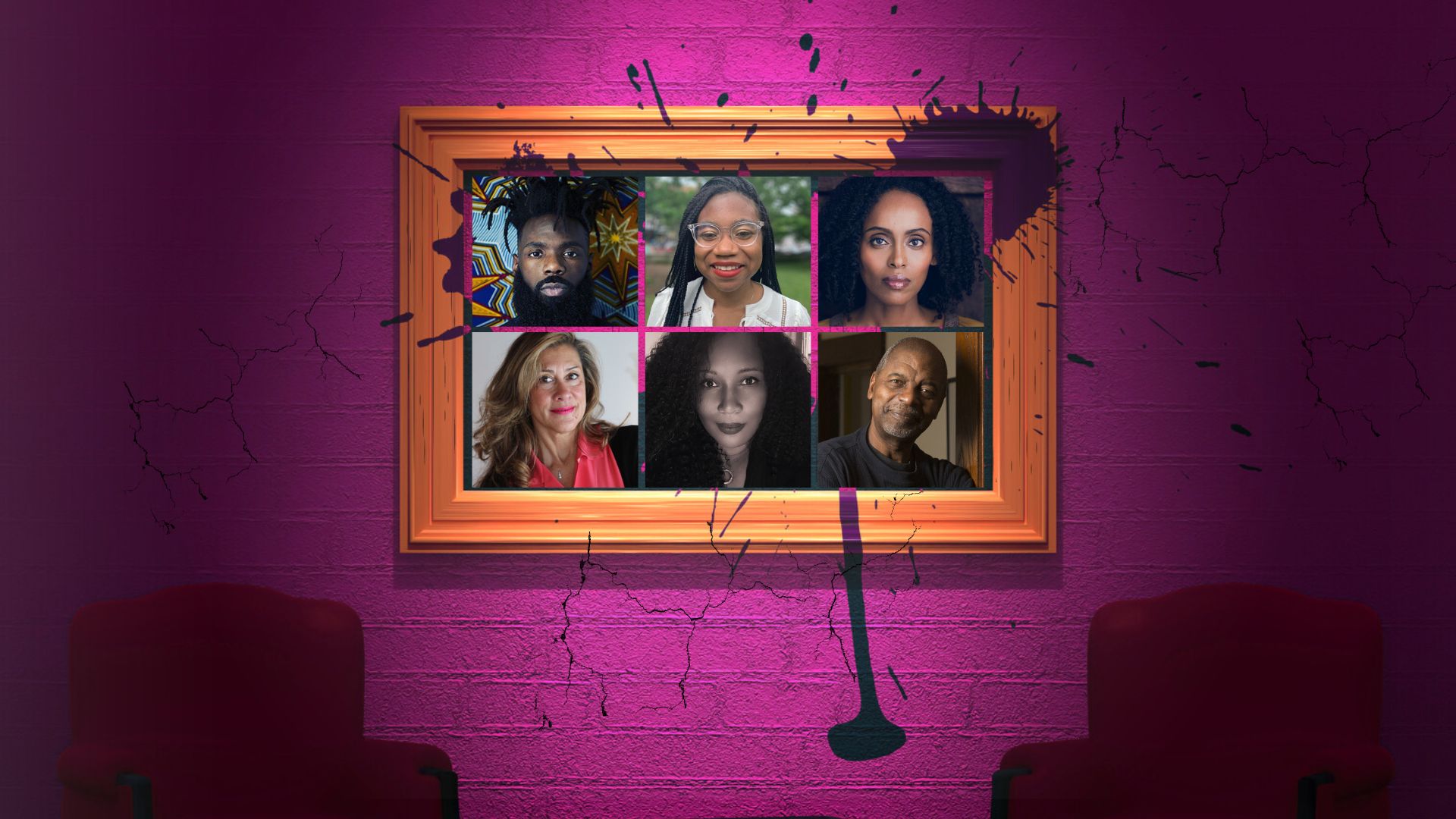 The nationally acclaimed Genesis Festival, now in its 28th year, will be curated by dramaturgical master, Sydné Mahone. The 2023 Genesis Festival features new works for the stage from some of the world's most exciting writers, young and emerging artists, as well as well-known established writers. This is an interactive experience that invites conversation and audience feedback writers after each reading.
---
The Gospel Woman: A Rehearsal Drama with Music by Tylie Shider
Musical Director, Aaron Marcellus
A one-hour excerpt
Set in Plainfield, New Jersey, 1972. Soon, Orpah, the award-winning soul singer, will arrive to record her live gospel album in the church. In the interim, there is a boycott by the congregation, the threat of a foreclosure, and a sister feud over whose voice is on the demo that launched her career. Can this family of preachers and singers save their legacy?
---
And Then Grief Learned the Jig: A Poetic Performance by Jamie Goodwin
A one-hour excerpt
A young Black woman, fresh out of college, navigates her new world as an artist and tries to make sense of her struggle for freedom in body, mind, and spirit. This play is an act of resistance, and a call for beauty. With guest artist, poet/performer Oshun.
---
In the Gray by Antu Yacob
Directed by Celestine Rae
A one-hour excerpt
Sometimes quirky, elegant, hot, and lukewarm, Antu has always had trouble fitting into a box. Her solo show In The Gray shares a funny and raw perspective on her experiences as an Oromo Ethiopian-born, U.S. raised woman, actor, daughter, mother and survivor.
---
Bearden and Billie by Kathleen McGhee-Anderson
A one-hour excerpt
A love story about the hidden affair between Romare Bearden, one of the most celebrated artists of the twentieth century, with brilliant dancer, actor and director, Billie Allen. The intimate, two-character play draws from never before seen works of art, poetic outpourings and passionate love letters, revealing the many facets of Bearden's inner life and creative process. It ponders the complications and challenges of loving, making art, and being human.
---
The Role of the Artist in Telling Our History
Featuring selected Genesis Festival writers, Ari Laura Kreith, and moderator Ricardo Khan.
A Crossroads Collaboration with Luna Stage
A one-hour excerpt
Playwrights share and discuss their short works inspired by the historic James Howe House in Montclair, New Jersey.
Excerpts from: "The Ground Upon Which We Stand"
Conceived by Ari Laura Kreith, Artistic Director, Luna Stage
This multi-writer, site-specific project explores the history and impact of The James Howe House from 1780 to present day. The Howe House is the first property in the Township of Montclair to be owned by an African American and formerly enslaved person and has been the site of much current controversy. Supported in part by the Suzzanne Douglas Memorial Commissioning Fund.
---
New Works From Amazing Artists
Apr 19, 2023 - Apr 23, 2023
$20
New Brunswick Performing Arts Center
GET TICKETS
GROUP SALES
Policies, programs, artists, dates, times, and prices are subject to change without notice. Additional fees may apply. All sales are final, there are no refunds unless the event is cancelled. Refunds are only made to the original purchaser.

Plan ahead. Booking your tickets in advance offers the best seats and prices. So don't hesitate, seating is limited and tickets go fast. Book your tickets today!
Questions? Please call NBPAC Box Office 732-745-8000 or send us an email .